January 27, 2018

Kathy and I just returned from a visit to my hometown Austin, TX. While we were roaming around in the Texas hill country we went to visit my childhood buddy, Pete Williams in New Braunfels. Pete and I both began learning to play the guitar when we were in the 5th grade. I picked up a few chords from my dad and Pete learned some basics from a college student at UT. We shared everything we learned and soon we began figuring out how to play several Beatle tunes. We got to play at the old Palmer Municipal Auditorium in Austin as a part of a Boy Scouts of America event held there in 1964 - our first performance ever.
Pete joined me last September to play for the JubalFest event at Giddy Ups in South Austin. That was the first time we had played together in over 50 years!
Last Friday I had the pleasure of playing with Pete, his son Sean, and their friend Casey at a wine bar in Gruene. What a trip! We had so much fun, we're planning another gig together in Austin at the end of April!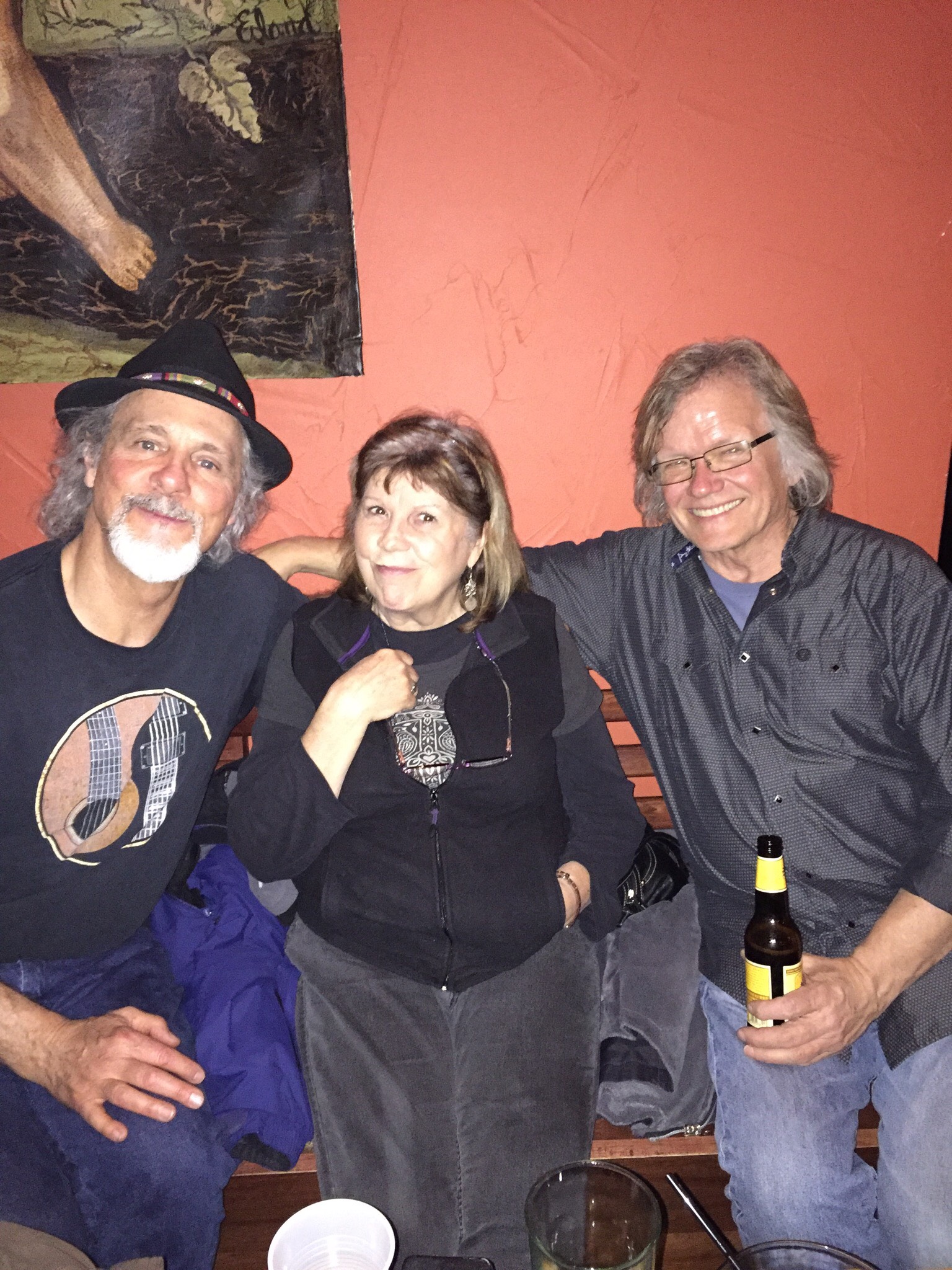 Stan, Kathy, and Pete between sets at Vino en Verde, New Braunfels, TX on January 19, 2018.